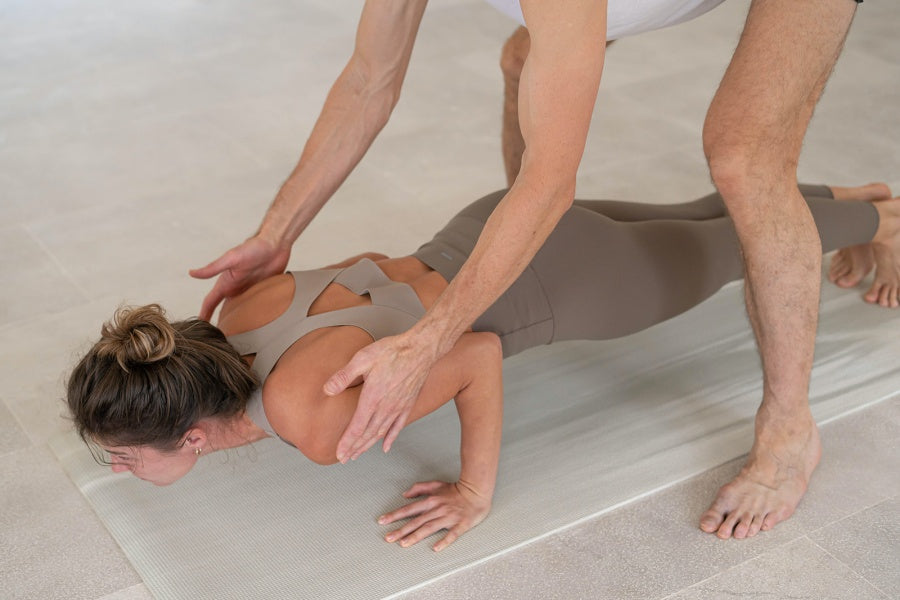 €550,00
€0,00
Teacher Mentorship

Teacher Mentorship: Transform One on One

The Teacher Mentorship is for Yoga Teachers or any kind of mindful movement or meditation teachers looking to hone and develop their teaching skills. Uncovering your blind spots is key to developing and bringing out your transformational teacher that awaits within you. The transformational teacher is a space within you that coordinates the other archetypal teachers like your impactful teacher, your influential teacher etc. When you learn how to stand in the power of your transformational teacher, everything changes for you as a teacher and for the space that you hold for your students to develop, grow and transform.


Areas that we will explore and develop:


- Class themes: Traditional Yogic philosophy, new age philosophy and personal philosophy
- Distilling and clarifying your personal philosophy as a teacher and as a human being
- Get you clear with your discomforts and fears as a teacher; learn how to dissolve these emotional charges and embody new empowering states of confidence and authentic connection
- Sequences that flow intelligently and dynamically to create powerful experiential transformational classes
- Styles of sequencing and how to adapt and synthesise in flow
- Your introduction: How to connect, acknowledge and set the stage authentically and confidently
- Voice tonality (pitch), tempo (speed), timbre (quality), volume (loudness)
- Language: How to share and teach through metaphors and analogies for inductive learning
- Learn a simple two-step teaching formula to connect students to their higher awareness
- Learn how to teach traditional (postural) and transitional (movement) based classes and how to interweave them
- Learn how to share your personal experiences easily and effortlessly
- Deepen your knowledge of how to assist and adjust with ease and grace
- How to deal with all kinds of injuries and student restrictions
- How to challenge experienced students in all level classes
- How to teach new students in intermediate level classes
- How to teach beginners classes (and it is normally not what you think)

And so much more.

Start here with a free 20-minute Personal Consultation. 
Contact now.
Available online or in person.
Investment
5 x sessions €550
10 x sessions €995
20 x sessions €1900
All sessions are 60-90 minutes.
This program is about developing you to the highest level. I am extremely passionate and committed to you finding your personal philosophy, voice and authentic Self!